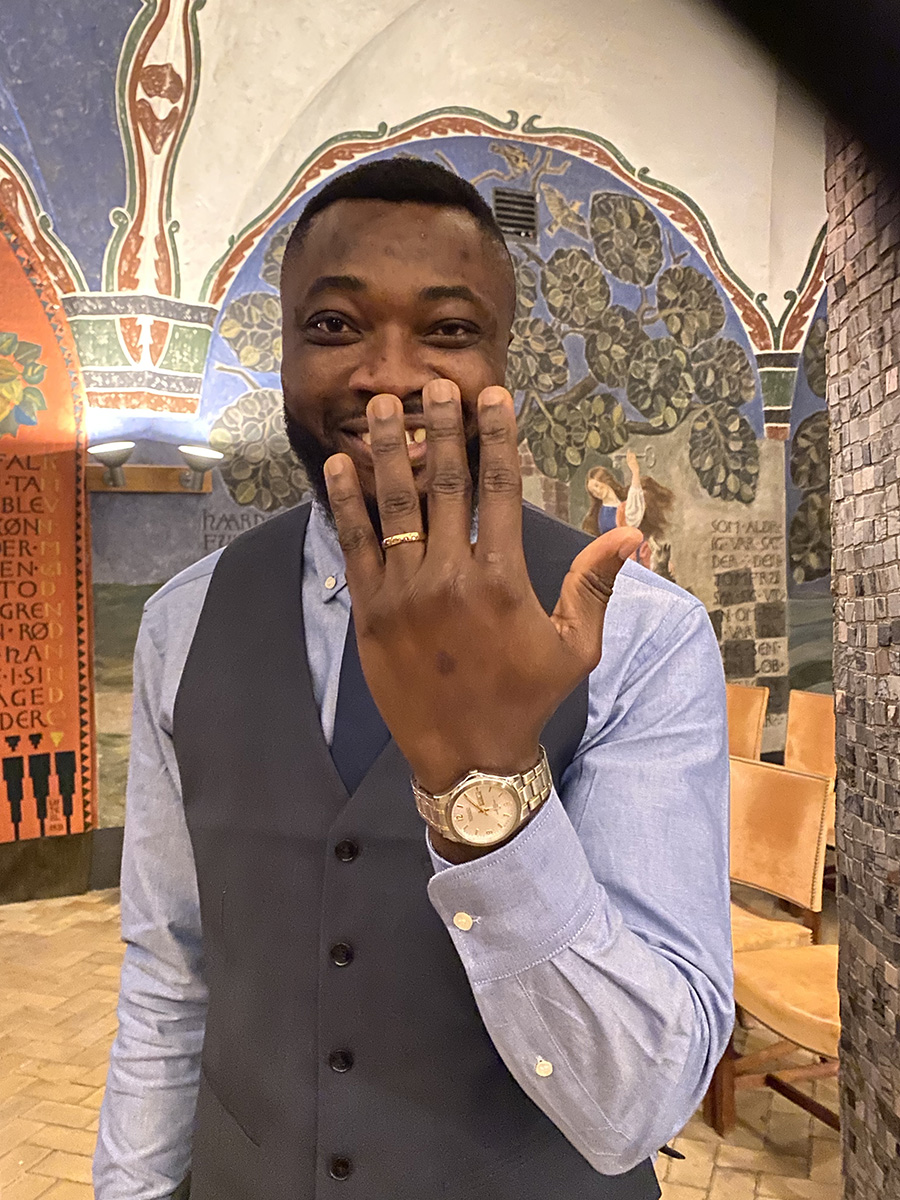 It takes approx. 1 week for the approval to go through and we know how important this moment is to you. Therefore, we will contact you immidiately with the happy news, once you have been approved to get married in Denmark. 
This may be after office hours – but we check frequently for any approval received from the wedding authorities. On the day of approval, a marriage license is issued for the Town Hall that you have chosen.
The marriage license is valid for 4 months. Within this period, we will ask you to select a date.