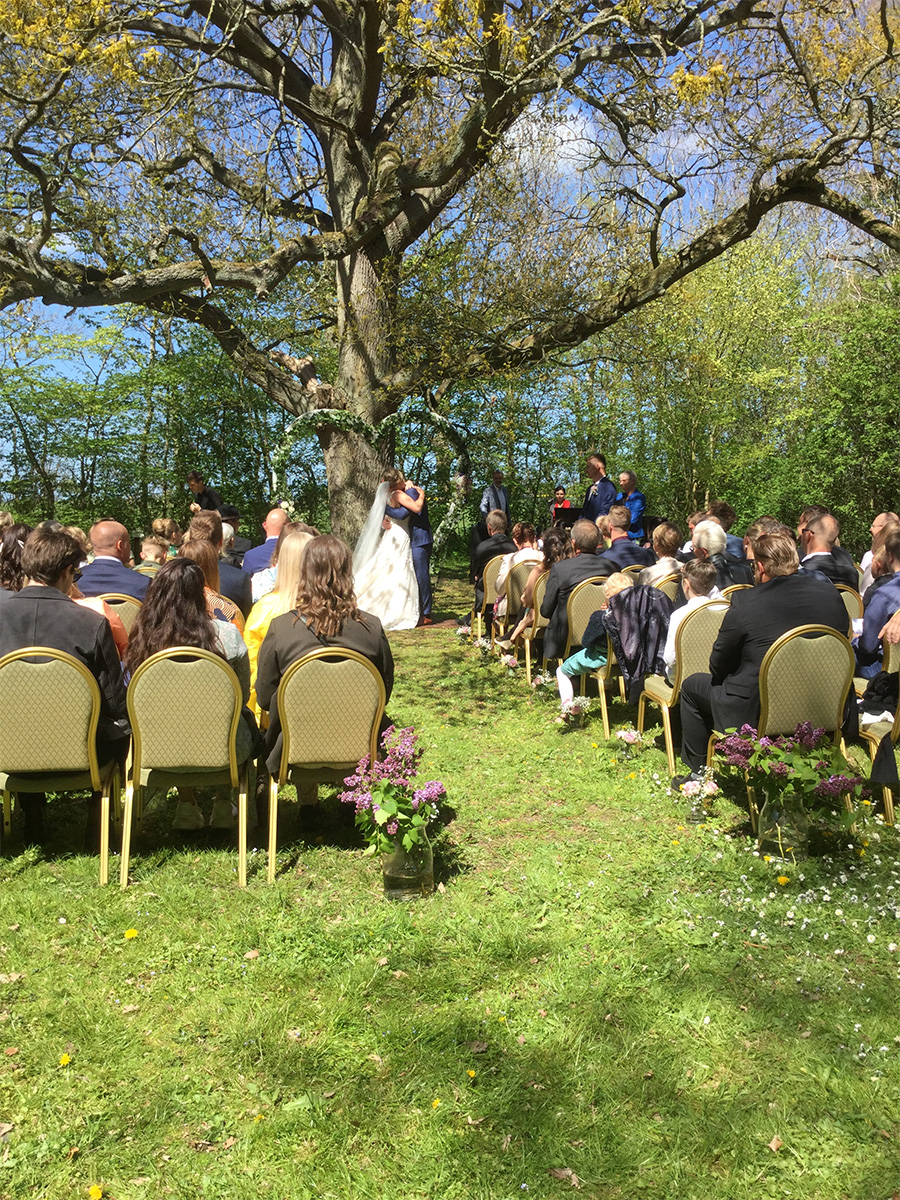 Here, you will feel blessed. As your may have read, the old church of Højerup is on top of the cliff 'Stevns Klint'. Next to the church – or really a step away from the ocean – you will find Mindelunden, where you can have your wedding ceremony outside in the beautiful scenery. Mindelunden is situated just behind Traktørstedet Højeruplund when you arrive. From Mindelunden, you have a stunning view of the Baltic Sea. Perfect for wedding photos.
Mindelunden on Stevns Klint was created in honor of several great people who are important to the history of Stevns.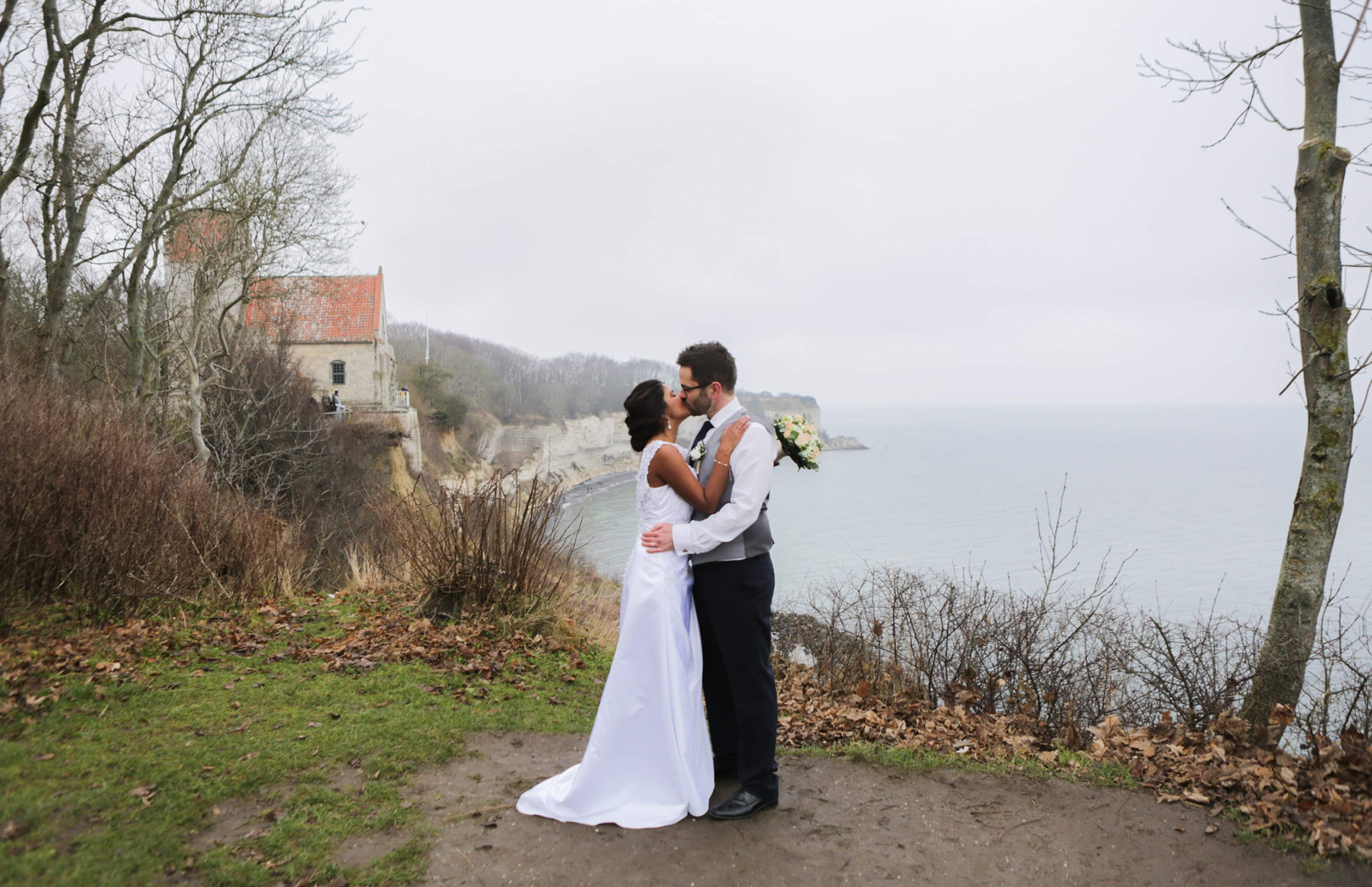 At the top of Stevns Lighthouse Center
The top of the lighthouse in Stevns can also be the venue of your wedding ceremony. The lighthouse is located at the very top of the cliff and when you get married in the lighthouse, you will feel blessed taking in the breathtaking view of the cliff. From here, you can see the Baltic Sea all the way to Sweden and the bridge that takes cars from Copenhagen to Malmo.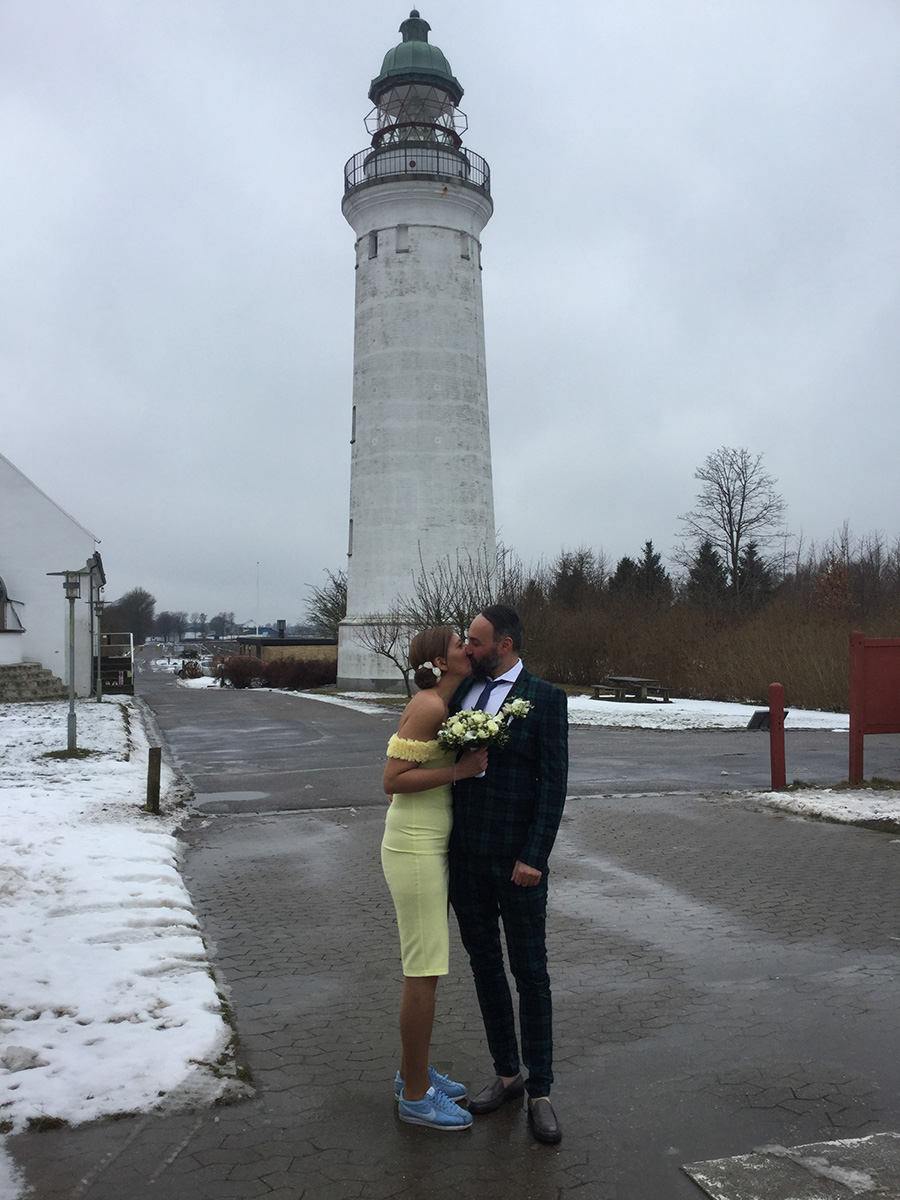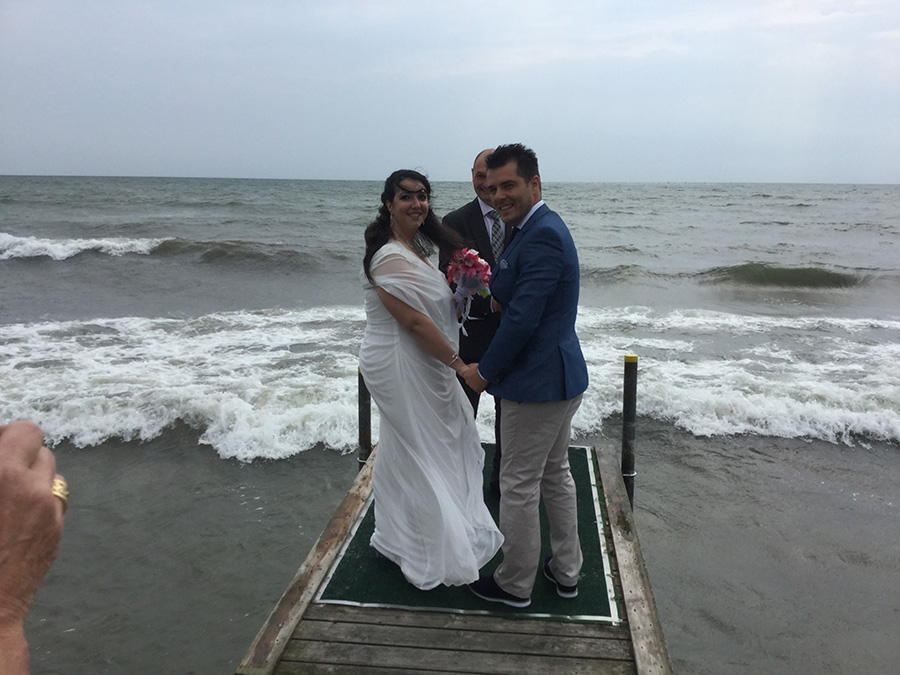 You can also choose to unite your love in a romantic ceremony directly on the sandy beach of Rødvig, which begins on the south side of Rødvig Habor and stretches 1 km along the city of Rødvig. The cliff beach – as it is also called – is surely one of the best and most breathtaking beaches in all of Denmark. It is surrounded by trees and Danish nature at its best. The view along the beach of Rødvig is also the perfect scenery for your wedding photos.